PHONE NUMBER:
In Monaco and Monte Carlo: +33 674463777
(I PREFER TO BE CONTACTED VIA E-MAIL for Dubai, Melbourne, Sydney and Hong Kong)
MINIMUM BOOKING TIME 2 HOURS
HELLO DARLING
I am Carolyn Feline, an Independent Monaco Escort, your privateMonte Carlo Companion and genuine Dubai Escort Lady. I am internationally available for travel inquiries.
Let me introduce myself to you dear gentleman and entice you with beauty, passion, a wild heart and a perfect body.
Seductive and enticing, charming and salacious, you will know that I am not just looking at you as a business but my very special lover with benefits.
 My name literally describes my soul. I am sensual like a cat in your arms but wild as a tiger when it comes to losing myself in desire.
I love traveling to Dubai and experiencing the life of being a luxury travel companion in Monaco, Duai, Manhattan,Melbourne and Sydney especially because I can also travel and be an Independent London Escort from time to time or experience the most vibrant places in the world.
Additionally, I rather call myself a professional girlfriend and an International Elite Courtesan or a VIP Travel Companion to special and only a selective number of gentlemen. Frankly, I don't like to call myself an escort because I love and genuinely enjoy my part-time occupation which some Melbourne Escort Ladies unfortunately don't to such an extend. Money isn't clearly my main focus.
I have always had an adventurous side and was considered to take higher risk than most of my girlfriends. That is probably why I came up with the idea to offer my seductive services to gentlemen and finally I can say that my decision has been more than fantastic because I feel in my element when I'm sharing my god given gifts with refined personalities who approach me and appreciate them.
 I was always longing for the unknown and probably like you, chose to live my secret fantasies in a  somehow controversial way. 
Welcome to my world and let us spend many beautiful moments of pleasure and heavenly passion together.
 I am confident that you will always remember our moments with a big smile on your face and I can give you a genuine and real Girlfriend Experience.
You would make me happy to invite me to be your VIP Escort Lady and accompany you to events or dinners and anything else you always wanted to experience , you can count me on your side.
ESCORT MONACO AND INDEPENDENT ESCORT MONTE CARLO
This wonderful, glamorous country is perfect to explore with Independent Monte Carlo Escort Carolyn Feline, sipping cocktails under the sun in one of the most capturing and elegant micro states of the world. There is pretty much nothing not to love about Monaco.
It is knows for its fabulous Casinos, yacht events, the prestigious Grand Prix Motor race and the yacht-lined harbor.
Squeezed into just 200 hectares (2.8 sq km), Monaco might be the world's second smalls country. It is not a member of the European Union, yet it participates in the EU customs territory and uses the Euro as its currency while while the traditional Monégasque dialect is, broadly speaking a combination of Italian and French. Monaco is a tax haven and that makes it attractive to the rich and famous who can afford the increasing property fees.
It is the most densely populated country in the world and its land mass has expanded by 20 per cent.
Prince Albert, who is the head of state is a constitutional monarch with immense political influence. The house of Grimaldi have ruled Monaco for the last 700 years. Despite its independence, France is still responsible for Monaco's military defense.
Alexander VG Kraft, chairman and chief executive of Sotheby's International Realty France, Monaco, says:" For the past six years, Monaco has really been in the process of rejuvenating itself, with lots of new shops, bars and restaurants opening and many of the established hotels undergoing renovation."
This means that a younger and more vibrant crowd than ever, creating a more lively, creative spirit opening up more diverse network possibilities than ever.
The summer literally never ends in Monaco. The gorgeous cobblestone streets and Parisian style architecture add to the elegance of the Mediterranean coastline country. You'll be able to gawk at beautiful, perfect Monaco Escort after beautiful Independent Monaco Escort and never want to leave again.
If you are in need of a very special Concierge Service, have a look at 
Quintessentially Concierge Service
I am looking forward to meeting you in Monaco.
LONDON ESCORT and INDEPENDENT ESCORT LONDON - CAROLYN FELINE
Your perfect London Escort is not only elegant, beautiful and well-spoken but primarily, educated and able to mend with the Elite of the creme de la creme.
London is a leading global city with strengths in fashion, education, entertainment, the arts, the financial markets, media, healthcare and it is the world most-visited city measured by international arrivals.
In 2012, London became the first city to host the Summer Olympic Games three times. It is one of the most cultural places, offering outstanding education to its citizens with 43 universities.
You can imagine that the standards are high and more than 300 languages are spoken within Greater London.
You should not compromise your expectations in the gorgeous Londinium (as named by the Romans founders) and look for an Elite Model Companion and High-Class Escort who offers the class and standards you are used to.
There are plenty of things you can do, if you decide to hire a call-girl in London. She should be able to show you the best locations, which there are too many to mention, like for example the famous Ronnie Scott's
if you are into Jazz Music. Restaurants like The Ivy or La Petite Maison shouldn't be just names to her. Carolyn Feline can take you everywhere and show you places you have been only dreaming of by now.
Another popular activity in London is to join one of its plenty membership clubs like Annabel's
orThe Famous Soho House where you can meet the right crowd to extend your business community
or if you prefer just making new interesting friend and have fun.
the Soho House was founded in London, in 1995 for those in the film, media and creative industries.
It has since expanded Houses across Europe and Northern America, as well as spas, cinemas, hotels and upscale restaurants.
I am confident that I can offer you the most luxurious and genuine Girlfriend experience as a perfect and beautiful London Escort, being your lover and mistress or VIP Travel Companion.
My access and contacts to many private places in London can make your experience truly incomparable and unique. Carolyn Feline is your perfect Escort London and a unique Independent Escort London experience.


Private London Escort - London Luxury Escort Lady - Independent Escort London - Elite Model Escort London- Sexy Model Companion London - London Companion - Model Companion London - Beautiful Elite Companion London - How do I find the best Escort in London? - Best Escort in London - Blonde Model Girlfriend in London - GFE London - Girlfriend Escort London
Independent Escort Dubai offering also Massage in Dubai
There are plenty of Independent Escort Dubai Girls available but only one who has the soul of a feline. This truly amazing city is made for hot nightclubs like the famous VIP room and celebrities, fashion shows and the rich and famous love it. Donald Trump should have watched his words because he has made adversaries with some very powerful and amazing people in this world by judging them harshly without much thought behind. This is the best place for a sexy Escort Dubai and although Russian ladies are most popular, an Australian beauty proved the exotic arousing cultural diversity and open mindedness that is mostly looked for by gentlemen.
The popular Palm Jumeirah is an artificial archipelago and most wealthy Arabians have their homes on Jumeirah Islands. It is also the smalls of the three Palm Islands, originally under development by Nakheel.
Dubai offers so much more than plain luxury, nightlife entertainment or Beautiful Model Escorts.
It is filled with enticing monuments and inspiringly modern architecture for example the Dubai Harbour Tower which was designed by Spanish architect SANTIAGO CALATRAVA.
Calatrava has won several awards, for example the European Price of Architecture in 2015.
 Independent Escort Dubai Carolyn Feline is traveling and exploring this wonderful city in 2016.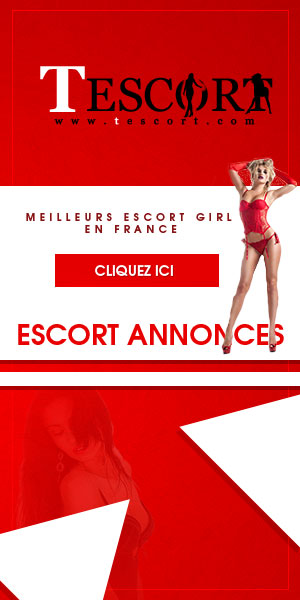 http://www.supermodelescorts.com
TopFlightEscorts